Cool Wedding Music - Acoustic Duo's with a difference!
Looking for wedding music that's more modern and can cover your favourite dance, pop and Ibiza classics? Well look no further! I have lots of very talented friends who can join me and create the perfect duo for your big day.

There's something magical about acoustic background music. It's warm, it's social and it's super flexible when it comes to picking playlists.
Tip: Pick songs you think will keep the mood elevated and will suit the mood of your day.
Don't worry if the songs you love don't have acoustic versions out there, often your talented duo will be able to re-work the song to suit the guitar and singer.
If you're a modern dance lover like me, you can have all fave your dance songs re-imagined for a guitar duo like the version of "Show Me Love" below that I'm singing with lovey Shaun on guitar!
Okay I think we can all agree that party planners are loving the Ibiza-style Sax and DJ (plus Singer!) for their evening parties at the moment- why wouldn't you?! But did you know Sax is super versatile and can also sound brilliant for roantic, popular or jazzy daytime music?
A lot of saxophonists have come from a jazz or pop music background, so they're brilliant at playing to different styles of music. Don't be afraid to ask your saxophonist what else they could do for the day, chances are they'll be happy to play for the daytime proceedings too.
My Sax and Singer Duo are great for romantic, pop and dance music covers and work perfectly for receptions! You can even have an all female line-up if you like! Check out the video below to see myself and beautiful Sam rocking our sparkles and some romantic song requests.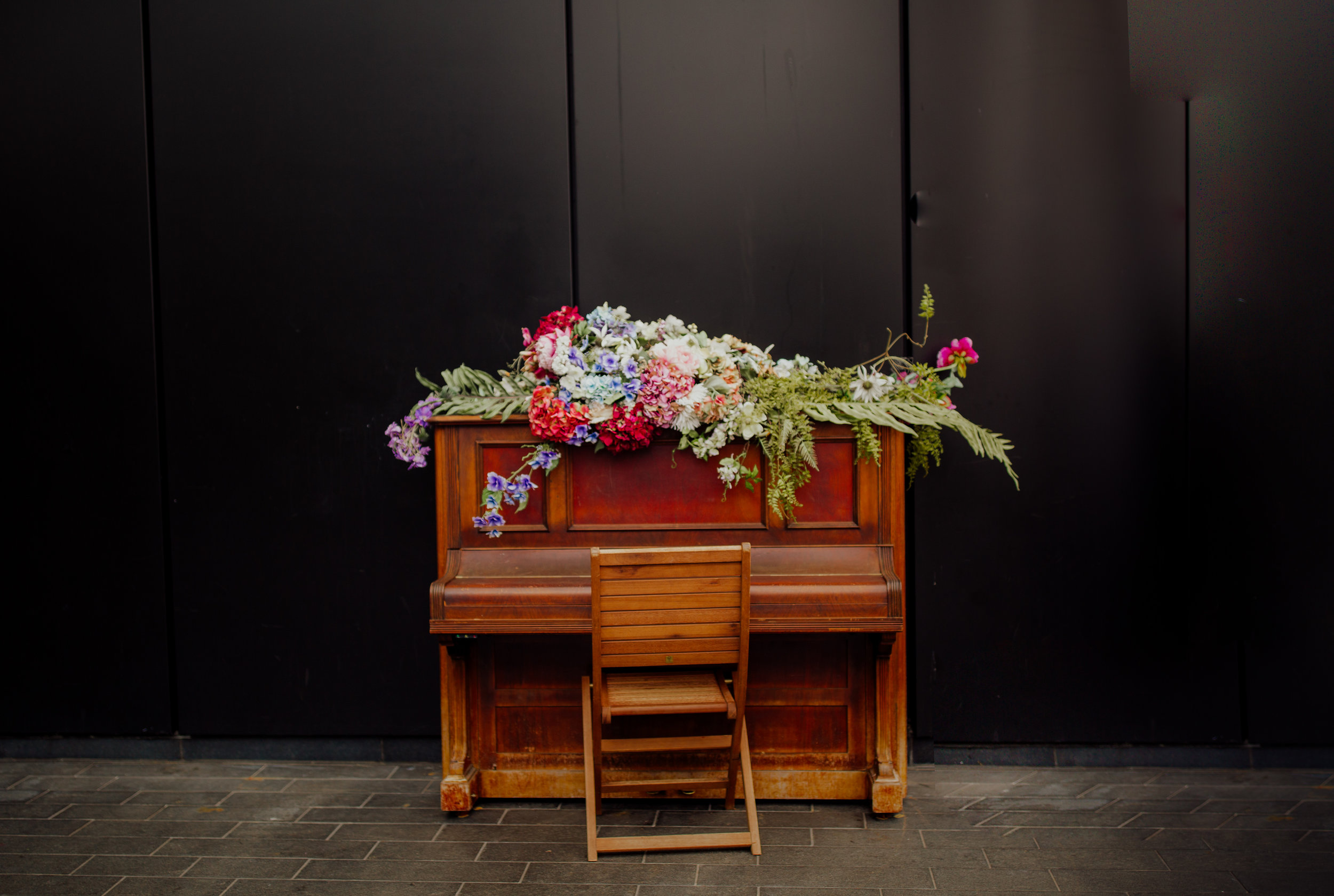 Piano is so romantic and works beautifully for popular and traditional wedding music. It's also the instrument that most dance/house music is built around, making it perfect for a cool dance covers set that everyone will cheers to!
Some venues have their own piano, which is brilliant, whereas others will ask your musicians to bring their own. Rest assured that if your venue doesn't have a piano available, most players have their own wonderful portable pianos these days that both look and sound beautiful.
To give you an idea of how things will sound here's a studio video of Firestone by Kygo with myself and the talented Harry on piano. This song works brilliantly because it's modern dance music but we've broken it down and made it a bit slower so it's perfect for ceremonies & all the romantics out there!