"Sash Sings is a singer based in Leeds, UK who regularly sings at weddings and corporate events around the UK and Europe."
But you already know that, right?! Take a read to find out a few of the lesser known things about me…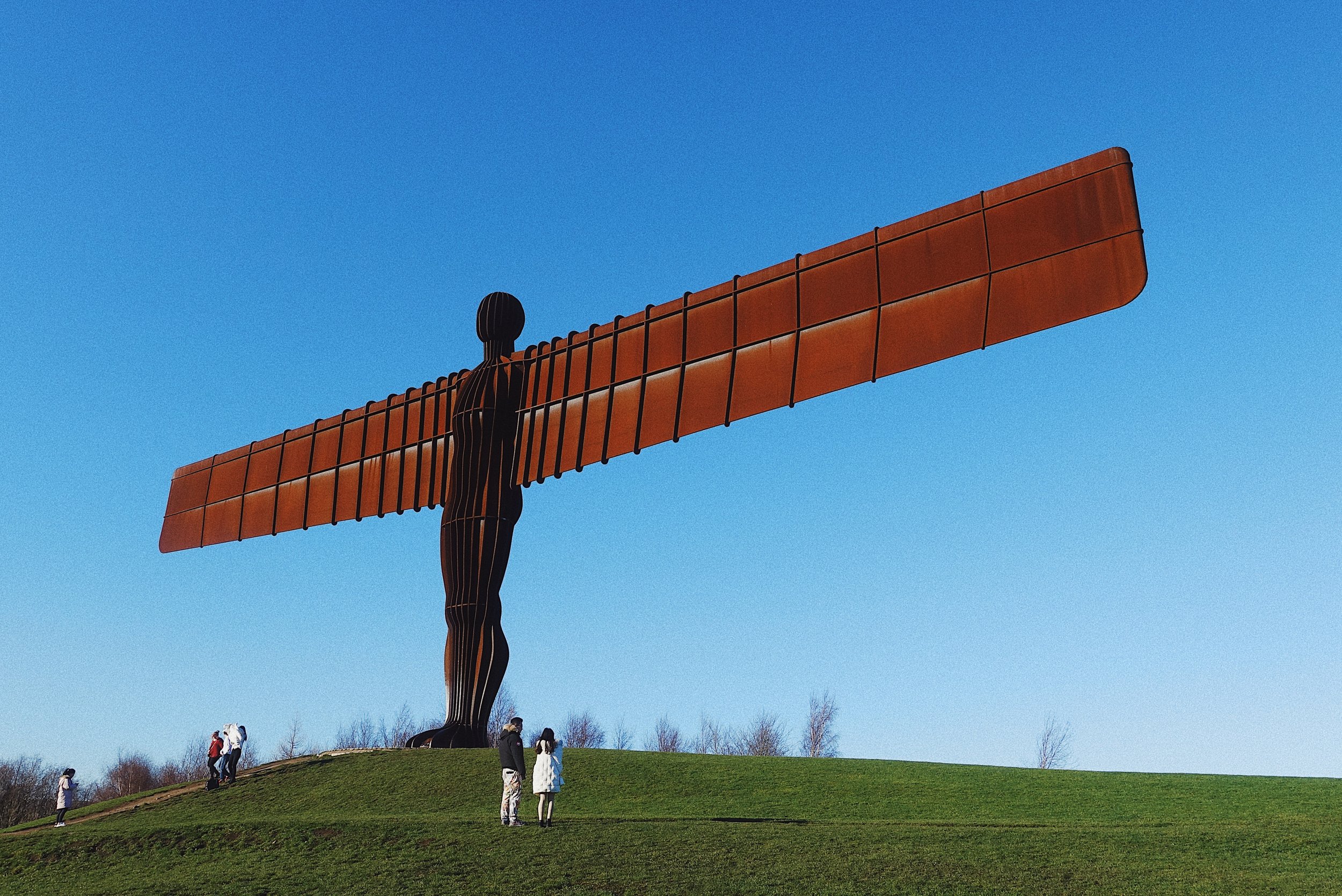 I was born in Gateshead, I grew up in Washington and I went to uni in Newcastle. My mum's side of the family are mostly based in the North East, along with quite a few of my dad's side of the family, so I have lots of amazing memories growing up there. I only left Newcastle when I was 21 - I now like in Leeds - and it's still very much home to me when I go back. (Please insert your own Canny/Wey-Aye/Hawey comments here haha)
I first started writing songs when I was about 9 years old and I never stopped. I didn't really tell anyone about it until I was older, I just felt like they were diary entries more than actual songs, but once I started putting them to music I soon realised it was meant to be. I've since signed songs to multiple labels, hooked up with labels like Sony, Warner and Armada, hosted songwriting sessions, and I've got a BBC Artist Page after my release with PBH and Jack Shizzle called Deep Inside had over 7 months play across BBC Radio 1 and other national and local radio stations. It's always something I'll do whenever inspiration strikes me, I never force it, but the start of this year has been particularly creative for me so look out for some new releases headed your way soon!
My dad comes from Kenya, but was born in India, and my mum is from England. Dad moved here when he was 16 and met his sweetheart, my wonderful mum, in the queue for a nightclub in Newcastle. I think it was his platform cowboy boots and gold medallion that did it for her, but safe to say they've been smitten ever since. Good job too because otherwise I wouldn't be here! I've been to India to see the village my dad was born in, and to Kenya to see where he grew up, and both are absolutely beautiful, mind-blowing place to visit which I highly recommend.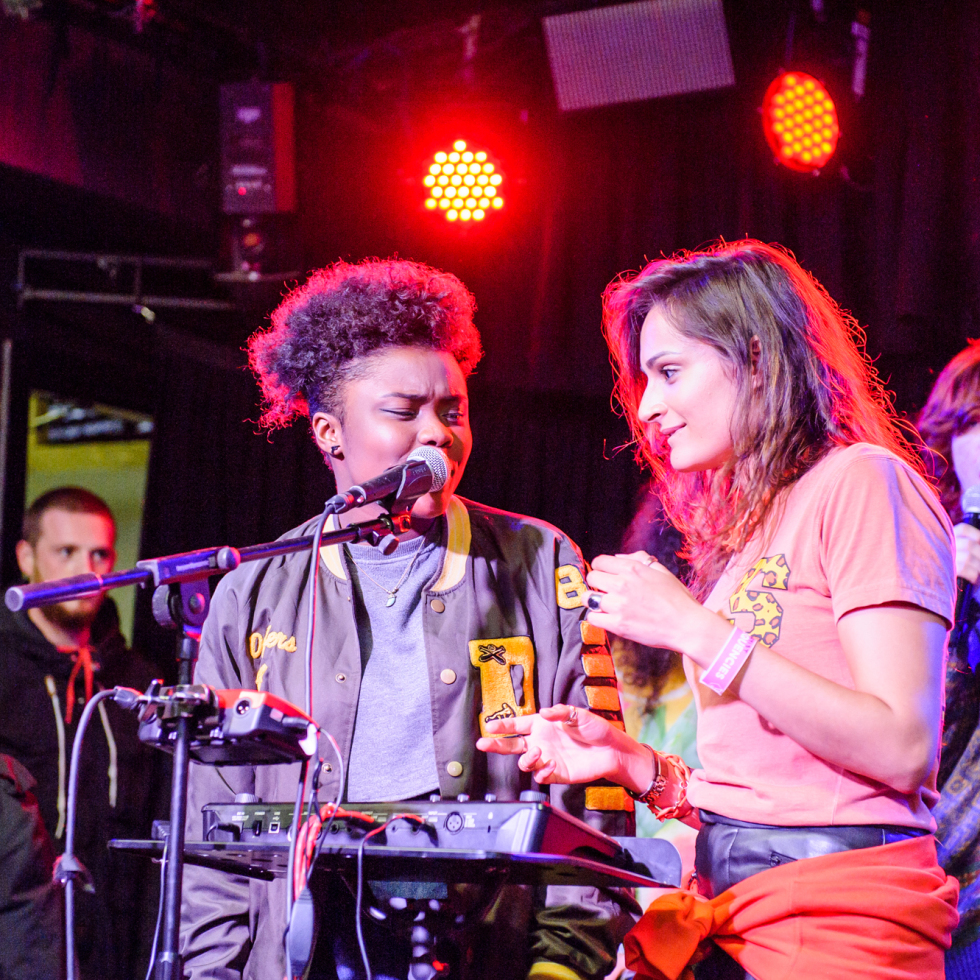 4. I Work With Young People.
I used to work in a music college and it gave me the skills and confidence needed to start working with young people. For years I've delivered workshops and sessions for young people in and around the UK on everything from loop pedals and mental health to songwriting and sex education. I'm constantly inspired by the younger generation of musicians, they are mind-blowingly talented, and whenever I can be involved in anything youth focused I'm there!
5. I have a Degree in Biomedial Science.
An honours in Physiological Science to be exact. I have always been a bit obsessed with human biology (and music of course) and when I graduated I worked in the NHS for a while whilst performing part-time. Eventually my love for music took over and I later went on my full-time musical journey. Although I'm now fully immersed in the musical world I do still love to catch up with medical news topics and scientific journals. Once a science geek, always a science geek!
6. I'm an Adrenaline Junkie.
Well, sort of! I'm not like some of the adrenaline maniacs out there but I do love pushing myself to do things that scare me. For a long time I was afraid of heights, so I did a 180ft bungee over concrete for charity and a tandem paraglide off Babadag mountain in Turkey over 6000ft up to conquer the fear. I also love rock climbing and scuba, and one of my dreams is to get my Open Water diving qualification so I can discover the aquatic world on my own terms.
Oh yes, I have a furry baby and she is my world! She's called Indie, and she's a chocolate labrador. She's a bit mischievous, a bit smelly and very, very greedy! But she's always a delight to come home to, has the softest ears in the world and is a great travel partner. We bought her as a puppy because we needed a dog that was trained to be around the children of many ages in our family, and she is great with them. She is impeccably behaved unless there is food around! She does tonnes of tricks, but a fan favourite is when we shoot her with a banana and she rolls over and plays dead haha!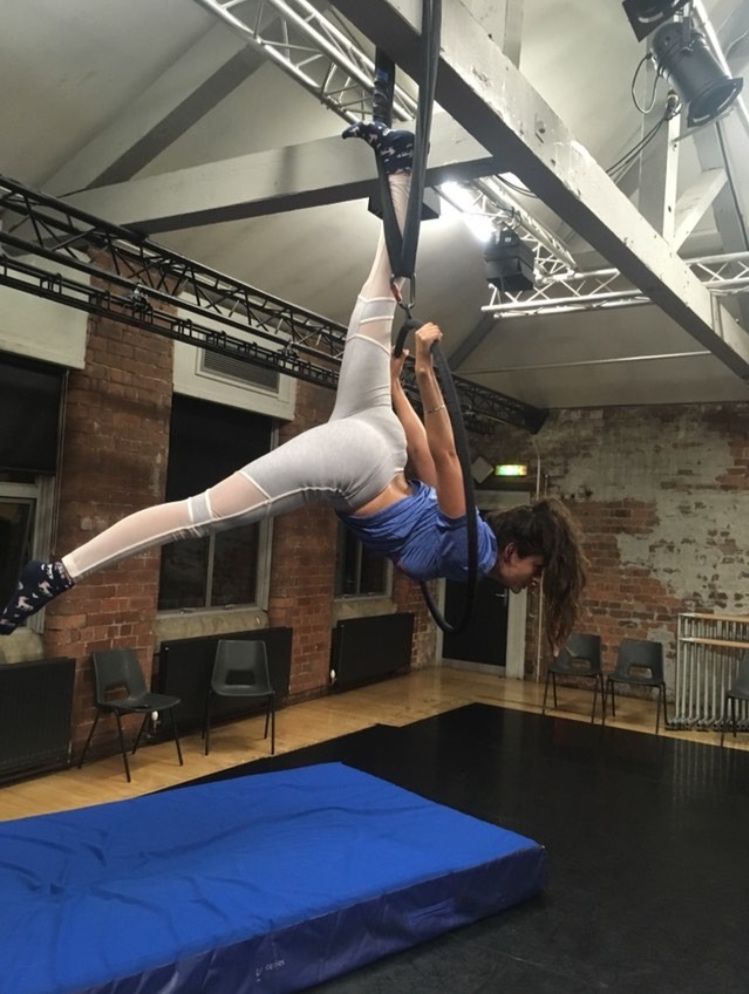 I've been spending time in the air recently, doing some circus aerial arts on the hoop, or lyra as it is also known. I love it! It's helped strengthen parts of me I didn't even know were weak and it's most definitely something I think I'll be doing for a long time to come. Keep and eye out on my Instagram for pics and more exciting news on this topic coming soon!
9. I train myself and I treat myself.
I love to exercise. It's important for both my physical and mental health, and for performance stamina, but I also enjoy treating myself. My fiancé is a personal trainer in Leeds city centre and we both believe that good health comes from within. We've adopted a particularly active lifestyle because we both enjoy eating (cake is joy!) and drinking (my fave is a G&T with fresh strawberries and cucumber), so we know we need to put in a little extra work to stay healthy by staying active and getting our 7 a day. We also challenge ourselves to things like Tough Mudder and big mountain climbs. Every now and then I post some of my workout videos and adventures on Instagram- check them out and see if you can get any inspo or give me any tips!